Roller Dried Poly Aluminium Chloride
>
>
>
Roller Dried Poly Aluminium Chloride
Roller Dried Poly Aluminium Chloride
Brand :Diluo
Product origin :Henan province ,China
Delivery time :about 10 work days after receiving T/T or L/C at sight
Supply capacity :200,000 tons per year
Buy Roller Dried Poly Aluminium Chloride Quotes suppliers in india much better than other organic flocculant, furthermore, the treatment cost is lower.
Buy Roller Dried Poly Aluminium Chloride, poly aluminium chloride india Quotes, poly aluminium chloride suppliers in india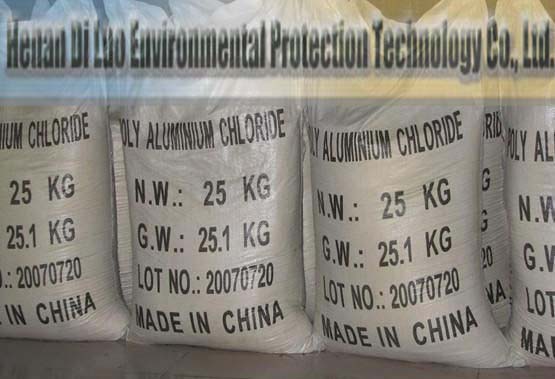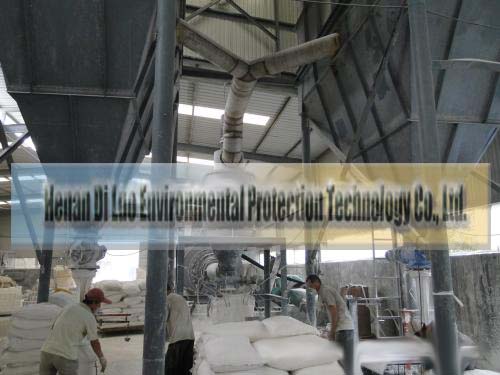 Poly aluminium Chloride (Normal grade)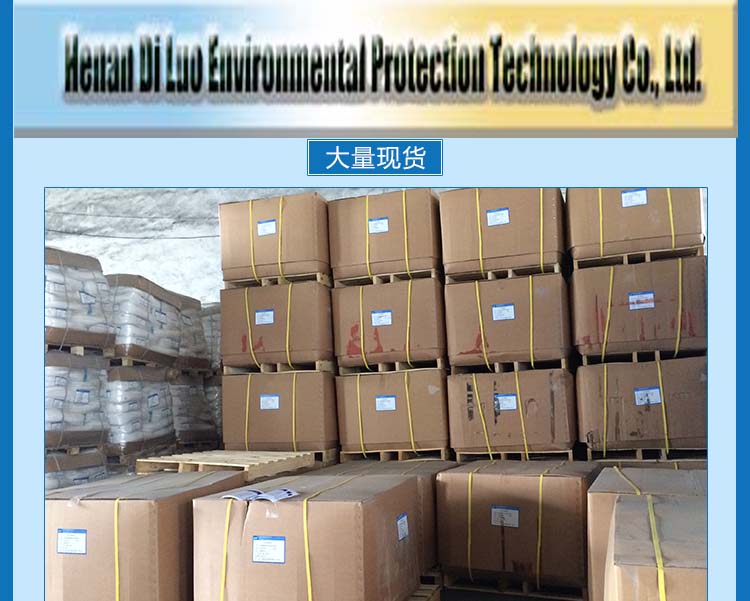 English name: poly aluminium Chloride, short for PAC
CAS No.: 1327-41-9
Molecular formula: [AL2(OH)nCL6-n]m
Technical standard: GB15892-2009
Features of spray dried process:
Normal grade PAC 3A is golden yellow powder, the products conform to the tap water standard. Its raw materials are Bauxite(low FE%) and Hydrochloric Acid (HCl) normal grade.
Roller Dried Poly Aluminium Chloride
As the advanced domestic spray drying technology were used during production, the granule is thin and even.
Easily soluble in water, it has good flocculation effect. The purification is highly effective and stable, the cost is low.
It can be used for the tap waste purification and also the industry water purification.
SGS CERTIFICATES of the SPRAY DRIED and
ISO CERTIFICATE can be shown under customers' requirement.
Technical Data of PAC
Items

Polyaluminium chloride

Appearance

GB15892-2009

PAC-Normal Grade

drinking water standard

Excellent grade

AL2O3 %

29

30±0.5

Basicity %

40-90

70-90

Max. water insoluble substance %

0.6

0.6

pH value
(1% aqueous solution)

3.5-5.0

3.5-5.0

SO2- %, ≤

-

-

Ammoniacal nitrogen %, ≤

0.01

0.01

Fe, %, ≤

-

0.8

As, %, ≤

0.0002

0.0002

Mn, %, ≤

-

0.0075

Cr 6+ %, ≤

0.0005

0.0005

Hg %, ≤

0.00001

0.00001

Pb %, ≤

0.001

0.001

Cd %, ≤

0.0002

0.0002

Application

Potable/industrial/waste water treatment

Package

25 kg net each plastic woven bag,lined with PE bag.
Shelf life:Two years
Properties and Advantages:
1. Good effective and lower cost.Its purifying effect on low-temperature, low turbidity and heavily organic polluted raw water is much better than other organic flocculant, furthermore, the treatment cost is lower.
2. Flocculation ability .It can lead to quick formation of flocculantwith big size and rapid precipitation service life of cellular filter of sedimentation basin.
3. PH broad in scope.It can adapt to a wide range of PH value (5−9), and can reduce the PH value and basicity after processing.
4.Adopting to various source of water. The dosage is smaller than that of other flocculants. It has wide adaptability to the waters at different temperatures and at different regions.
5. Higher basicity, lower corrosive, easy for operation, and long-term use of non-occlusio
Please feel free to give your inquiry in the form below. We will reply you in 24 hours.